Love you chinna – Shruthi V S , Nakul Abhyankara Lyrics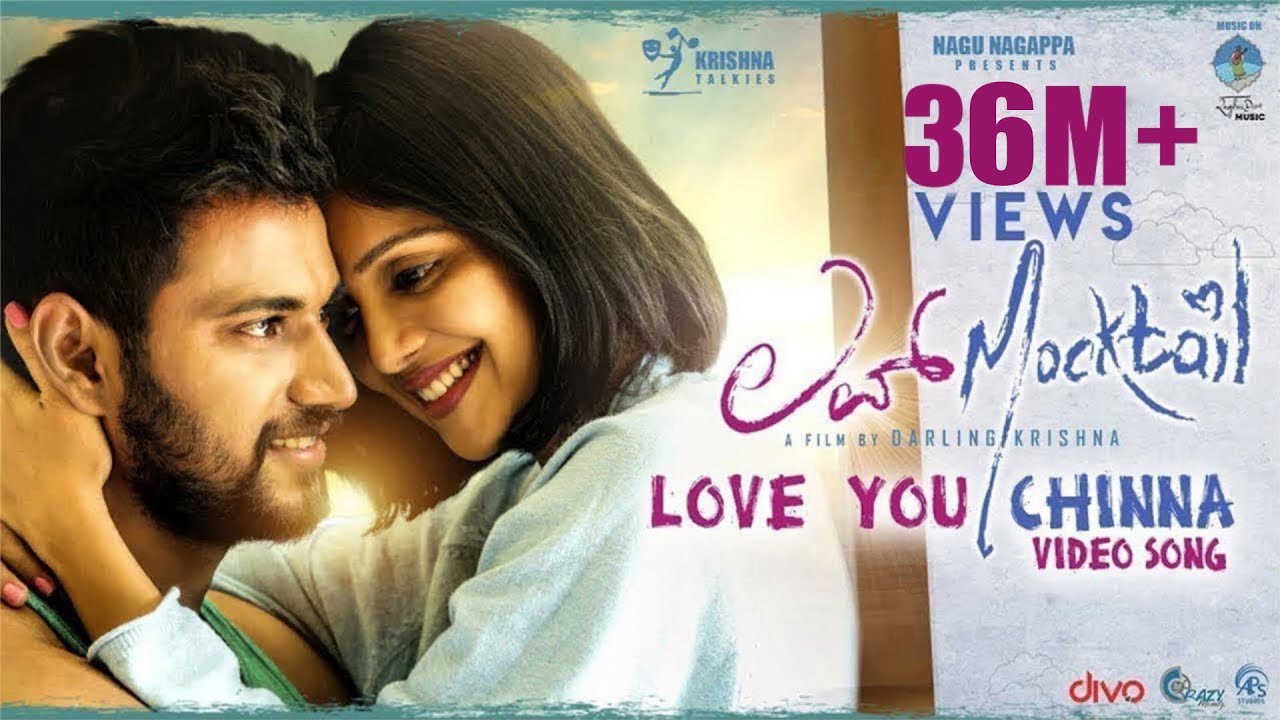 | | |
| --- | --- |
| Singer | Shruthi V S , Nakul Abhyankara |
About the song
▪ Music: Raghu Dixit
▪ Lyrics: Raghavendra V Kamath
▪ Singers: Shruthi Vs and Nakul Abhyankar
▪ Writer-Director: Darling Krishna
▪ Movie : Love Mocktail
▪ Production House: Krishna Talkies
▪ Star Cast: Milana Nagaraj and Darling Krishna, Amrutha Iyengar, Rachana Inder.
Lyrics:
ನನ್ನಲ್ಲೇ ನೀನೂ ನಿನ್ನಲ್ಲೇ ನಾನು
ಸುಮಧುರ ಈ ಸಂಗಮಾ
ಸುಮ್ಮನೆ ನಿನ್ನ ಸನಿಹ ಸಾಕು
ಮನದಿ ಪೂರಾ ಸಂಭ್ರಮಾ
ನನಗೆ ಇನ್ನೂ ಜಗವೇ ನೀನು
ನಿನ್ನಲ್ಲೇ ನಾನಾಗೋ ಸವಿಭಾವ ಈ ಪ್ರೇಮಾ
ಮೋಡಿಯ ಮಾಡೋ ಜಾದೂಗಾರ
ಸಲುಗೆ ತೋರೋ ಸಾಹುಕಾರ
ಹೃದಯ ನೀನೇ ಕದ್ದ ಚೋರ
ಮನಸು ಕಾಡೋ ಮಾಯಗಾರ
ಹಿತಕರ ಸಡಗರ ನಿನ್ನ ಜೊತೆ ಪ್ರಿಯಕರ
ನೀನಿರೆ ಎಲ್ಲ ಸುಖ…
ಲವ್ ಯು ಚಿನ್ನ,
ಲವ್ ಯು ಕಂದ,
ನನಗಿಷ್ಟ ನೀ
ಲವ್ ಯು ಚಿನ್ನ!
ಒಂದೇ ಒಂದು ನಿಮಿಷ
ನಾ ದೂರ ಇರೆನು ಒಲವೇ
ಯಾಕಾದರೂ ಹೀಗೇ
ನೀ ನನ್ನನು ಸೆಳೆವೆe
ಏನೇ ಹೇಳು ಕೊಡುವೆ
ನಿನ್ನ ಪ್ರೀತಿ ಮುಂದೆ ಪದವೇ
ಏನಾದರೂ ಸರಿಯೇ
ನಿನಗೆಂದಿಗೂ ನಾನಿರುವೆ
ಜೊತೆಯಿರಲು ನಿನ್ನ
ಮುಡುಪಾಗಿದೆ ನನ್ನ
ಈ ಜೀವನವಿನ್ನು ನಿನಗಾಗಿಯೇ…
ಲವ್ ಯು ಕಂದ,
ಲವ್ ಯು ಚಿನ್ನ,
ನನಗಿಷ್ಟ ನೀ
ಲವ್ ಯು ಕಂದ!